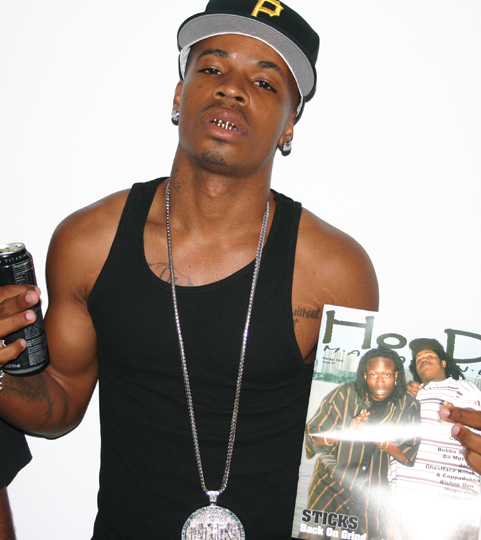 This week, Plies came out of hiding to be featured on Cardi B's single Twerk. Cardi B is one of the most popular performers in present time and it has people paying attention to Plies again. What has Plies been up to and what is Plies' net worth?
About Plies
Born Algernod Lanier Washington on July 1, 1976, Plies has changed the rapping game during his time in the spotlight. He grew up in Fort Meyers, Fla. and played receiver and defensive back for his high school football team. Washington was popular and intelligent. He was named the valedictorian of his class, he was crowned homecoming king, and named "best dressed" of his class.
After high school, Washington went to Miami University. From 1995 until 1997 he was a wide receiver for the university's football team. In 1997, he transferred to the University of Central Florida and later dropped out.
Becoming Plies
In the late 90s, Washington began his transformation into Plies. He and his stepbrother Ronnell Lawrence Lavatte, later known as Big Gates, started their own recording label. They called it Big Gates Records. Initially, Plies was not interested in a career as a rapper and refused to rap. However, Plies demonstrated a verse on Big Gates' track Tell Dem Krackers Dat, which Gates decided to keep. They promoted the single and eventually Plies landed a record deal with Slip-n-Slide Records in 2004.
After signing with Slip-n-Slide, Plies released a number of mixtapes. In 2007, The Real Testament was released. Shawty, his debut single from the album, peaked at number none on the Hot 100. Another single from the album, Hypnotized, peaked at number three on the Rap cart and 14 on the Hot 100. He'd officially made it on the radar!
Years Out Of The Spotlight
Plies made a number of guest performances on hit singles such as I'm So Hood, also featuring T-Pain and Rick Ross. In 2008 he released his second album Definition of Real. From it, the biggest hit was Bust It Baby Pt. 2. The single peaked at number two on the Hot Rap Tracks chart and number seven on the Hot 100.
Later the same year, Plies released his third album DaREAList and his first single from the album debuted at number 14 on the Billboard 200. The album sold 114,000 copies within the first week. He did not put out another album until two years later and it wasn't quite as successful as his previous work, though many of the singles hit the top 40 of the Hot 100. Later that year he also released three mixtapes.
Since then, Plies has been featured on songs with other artists and releasing mixtapes but not much has gained popularity. However, his name still carries some weight in the rap and hip-hop world. So, how much is Plies worth?
What is Plies Net Worth?
Currently, Plies' net worth sits around $14 million. The rapper had a relatively short-lived life in the spotlight but he was able to create enough hits and make enough money to be sustainable. His annual earnings have never been huge either.
According to The Richest, some of his most active years he made less than $1 million. See the figures below.
2007: $500,000
2008: $845,000
2010: $140,000
It is also important to note that Plies cofounded Big Gates Records. As they continue to make music with new artists, Plies has a source of income there, whether he is making music or not. During his more active years, he also made quite a bit of money through concerts and is still performing live in 2019.
A portion of his net worth can also be attributed to his home in Greenwich and his collection of luxury cars. Plies owns a Gl Phone 50, Maserati, and Maybach, among others. Some of his vehicles have been customized as well, making them more valuable.
Plies is also a father. In 2003, he and his girlfriend, Brandy Lacole Lyons, had a son. The couple had been dating since 1994 and continued to be an item until 2007. Their son lives with Plies in Greenwich. Currently, Plies isn't rumored to be dating anyone.
No Stranger to Controversy
In 2006, he was arrested for the illegal possession of a concealed weapon. Plies was involved in a shooting in Gainesville, Fla. where five people were injured. He paid $40,000 and was released from jail.
Florida cops picked Plies up again in 2017 for driving under the influence. The rapper refused a roadside blood alcohol content test. Police took him into custody and he was released later the same morning after posting a $500 bond.
Plies has undoubtedly had a successful career and continues to be a big name in hip-hop. How might Plies' net worth compare to rappers who debuted around the same time?
Photo: HooD Magazine
Read More
The post Plies Net Worth: What is the Rapper Making Now? appeared first on Plunged in Debt.